Characteristics and advantages of glass furniture
---
Glass Furniture generally adopts high hardness reinforced glass, with metal frames as the supports. Modern glass furniture is full of diversity in materials and forms, especially glass materials used for home decoration. Through technological breakthroughs in thickness and transparency, glass materials have greatly improved the utilization rate of glass materials in soft decoration design, while simultaneously having practicability and reliability, such as Glass Table and Dressing Table design and art injection, Let glass furniture have high interior decoration.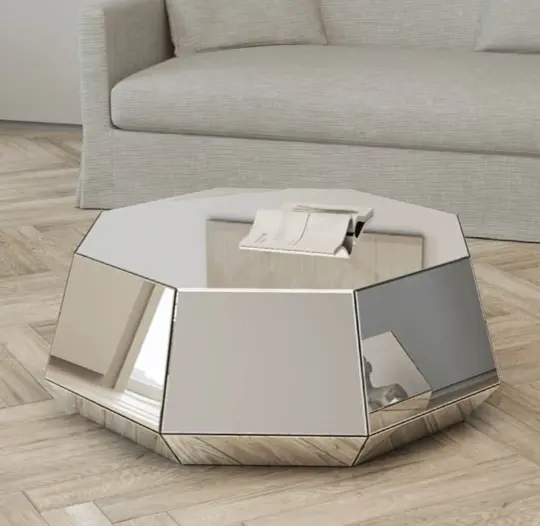 Glass furniture has excellent physical and chemical properties;
It has the characteristics of light weight, high strength, heat insulation, heat resistance, insulation, radiation resistance, corrosion resistance, electromagnetic wave transmission, low temperature resistance, etc. Glass is an anisotropic material, which can be artificially adjusted through additives to meet different attribute requirements of different spaces. The high hardness reinforced glass is solid and durable, and can withstand the force of conventional knocks, bumps, blows and presses, and can completely withstand the same weight as wooden furniture.
Glass Mirrored Furniture has extensive adaptability;
The glass material is suitable for various styles of soft and hard decoration. It can make reasonable products according to different use environments and special performance requirements, which can basically meet the needs of various designs. Glass is an excellent material with designability.
Glass furniture is energy-saving and environment-friendly;
The waste glass products can be recycled as casting flux, transformed for use, recycled and reused; Moreover, its forming temperature is far lower than that of metal materials and non-metallic materials, and its forming energy consumption can be greatly reduced, which is relatively energy-saving and environment-friendly.