Modern Glass Furniture
---
Modern Glass Furniture, no matter indoor or outdoor, household or office are used very widely. Especially the exhibition hall, glittering and translucent and beautiful beautiful vitreous furniture (glass mirror a few Angle) of tea table, edge, fashion, modern, concise and fluent minimalist design more can satisfy the pursuit of individual character in the essence of losing stable, minimalist model can not only add the personality and fashion sense of household, although is a supporting role, but still can foil the characteristics of the product greatly. There is exquisite quite when decorating an arrangement space, if can use the characteristic of glass lens face, refraction, take the sunshine with indoor illuminate, perhaps it is photograph of man-made lamplight union, that can make a grace space that is like dream like unreal certainly. Glass mirror furniture shows the humanization of furniture design and practicality of use furniture decoration is reasonable, simple and precipitation, personality is not Yang, style naturally in line with the pursuit of modern fashion classic life interest.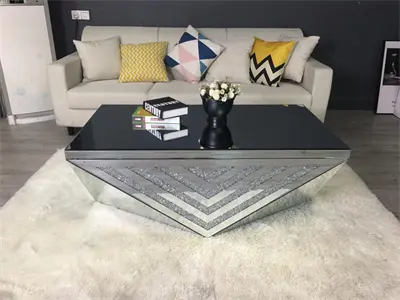 Get the Latest News Delivered Daily.
Give us your email and you will be daily updated with the latest ovents, in detail.