Mirror Furniture Features
---
As the development of production technology, furniture design more and more diversification in recent years popular mirror furniture makes the light in different Spaces interspersed with the home outspread a different feeling. Today, I bring you mirror furniture features
Mirror furniture features 1
Mirror furniture emphasizes exquisite space atmosphere. Popular metal tones are used in color to echo the sense of light. Black and white geometry is the main tone, matched with the metal sense of small ornaments.
Traditional line furniture with mirror design, retro while giving mirror furniture fashion appearance, more mysterious charm. Mirror furniture, mirror for glass, to create a luxury and fresh style.
Mirror furniture features 2
If the light source is too strong or direct, it can be added to the light source in the corner of the roof with the mirror, or the mirror is placed next to the window, refracting the outdoor natural light, improving the indoor brightness, and the mirror scene makes the indoor vision more vast.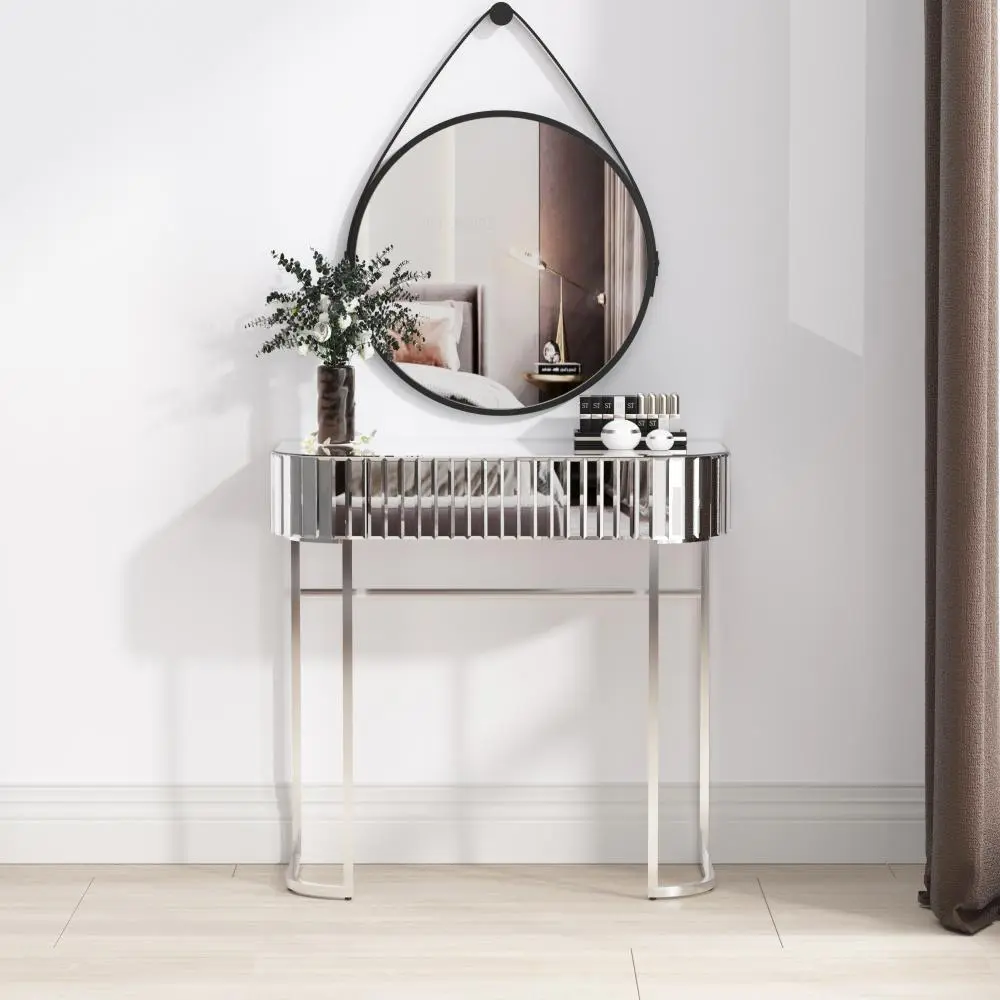 High-gloss furniture features high-gloss furniture renderings! Mirror surface furniture is these a few years of soft outfit small furniture new favor, glittering and translucent get rid of appearance of mirror surface dominated the light and shade change of the space and light and shadow administrative levels, believe you also like, go ahead and pick one