The Luxurious And Stunning That Mirror Surface Brings
---
Few women can resist the attraction of bling bling, such as mirror, glass, rhinestones and other fashionable materials that can refract light. Partial or large use can show different luxury style. Want to share the design of a few kinds of furniture of crown course of study cleverly tie-in lens face this, can apply to porch, dining-room is bedroom even, pass through these mirrors, have practical whole outfit function not only, still have the magnification effect that makes a person jing reachs luxuriant feeling.
Mirror carving, unique noble luxury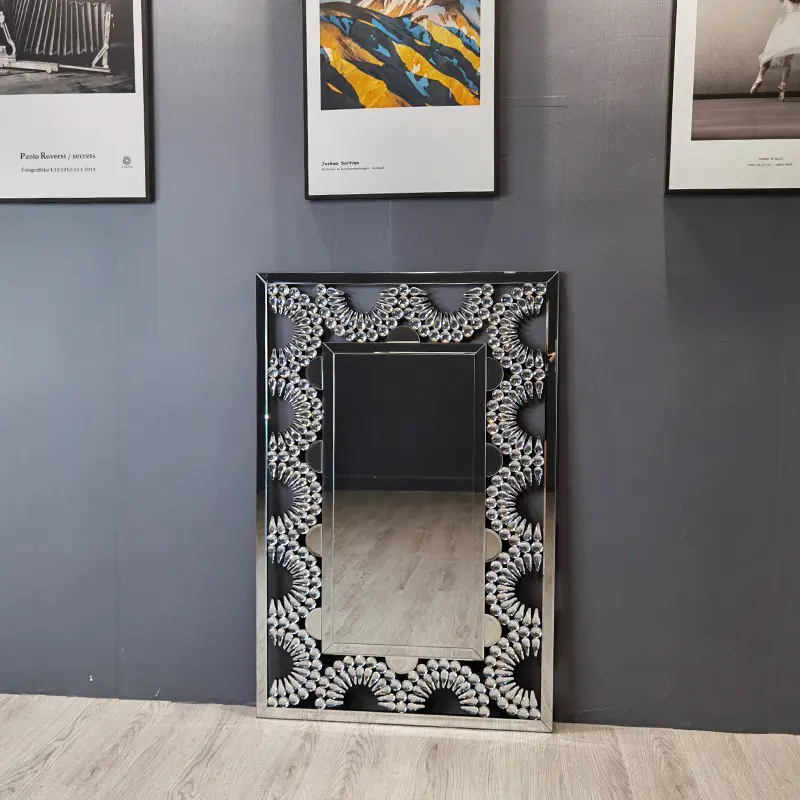 Used to looking at mirrors that are square or round? Might as well change a design to feel strong "sunglasses". This radial mirror has always been widely loved by European and American customers. Line is simple, style is contracted, put in bedroom or sitting room, besides can look in the mirror, its distinctive artistic modelling can add color for the space absolutely many. The strips are stacked on top of each other to create a stylish visual effect. Not beyond the mark drab, also not beyond the mark heavy and complicated, complement each other properly, show the lightness of silver mirror fully truly acme, in imperceptible in expanded indoor visual space.
Fashion radiating, cascading a simple European and American wind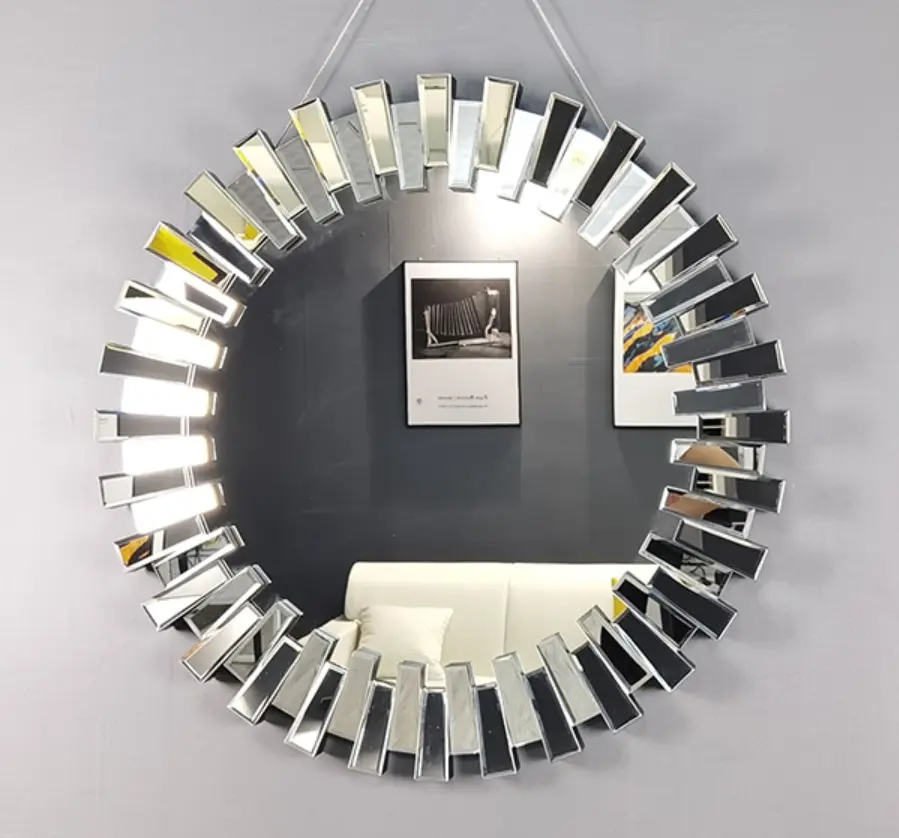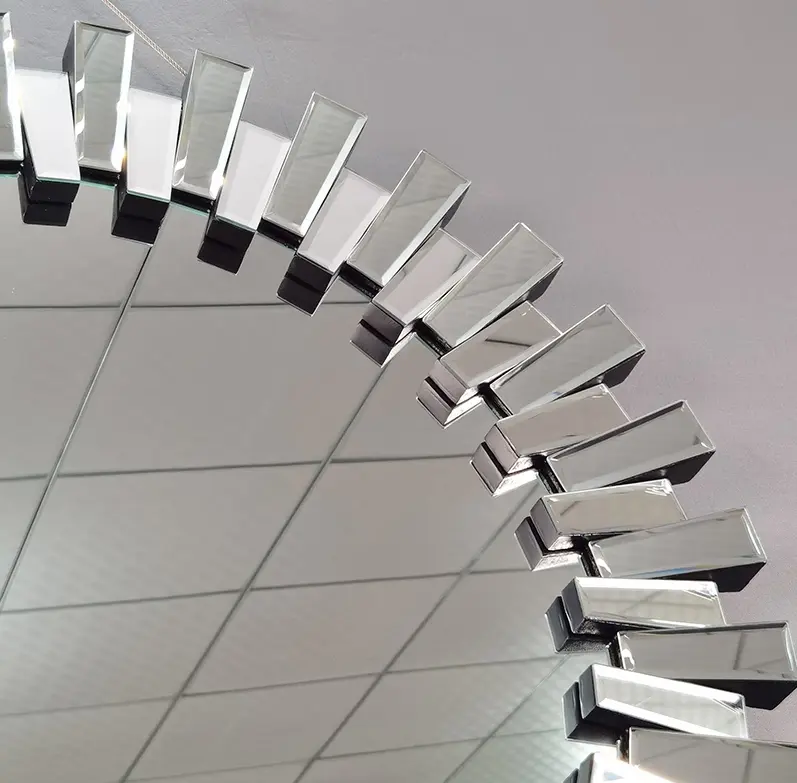 Mirror matching furniture, let creativity infinite play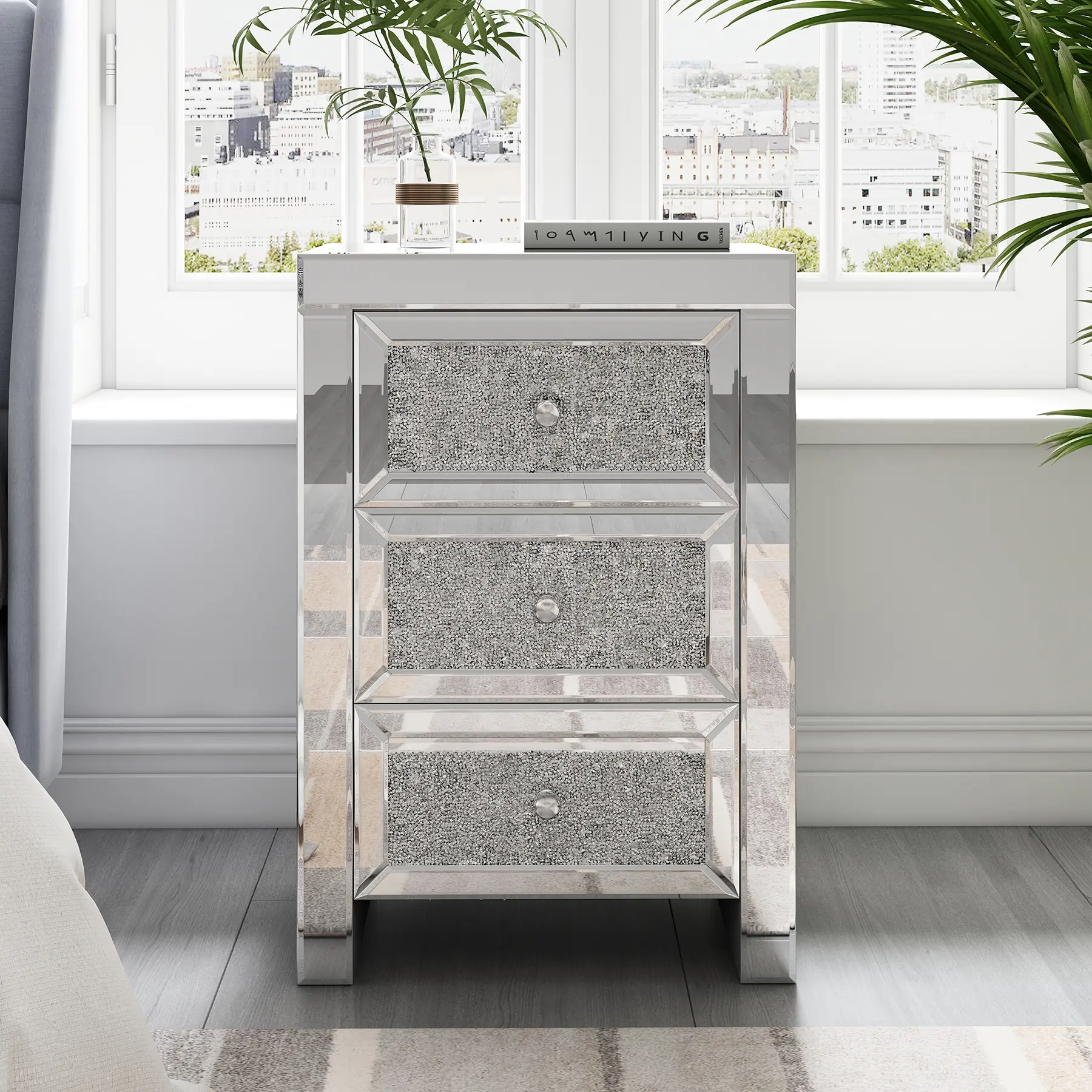 Mirrors are not just used for mirrors. As furniture style evolves constantly, mirror furniture is also enriching furniture category as a new fashionable force. Like mirrors, our team of designers also shapes various mirror furniture with different crafts, materials and matching methods. Atmosphere, elegance, bright and clean, this is the characteristic of all mirror surface furniture almost, and the bold application of the respect such as colour, material pledges and mirror surface shape and intense contrast, make mirror surface furniture presents respective distinctive style, or feral, or small endowment, or elegant, or contracted, every detail reveals the infinite originality of stylist.
No matter it is simple but elegant silver mirror or dazzling color mirror, as long as it is designed, it can have the effect of decoration and decoration. All surprises are in the trial and match after the appearance, reasonable use of mirror, can effectively expand the depth of field, enhance the sense of visual space. Different mirror matching, then collage a variety of incomparable art totem, mirror reflection after the extension of the effect, it will look very interesting. Make the home that belongs to oneself unique, perhaps you are learning to match the space of lens face that has grade.